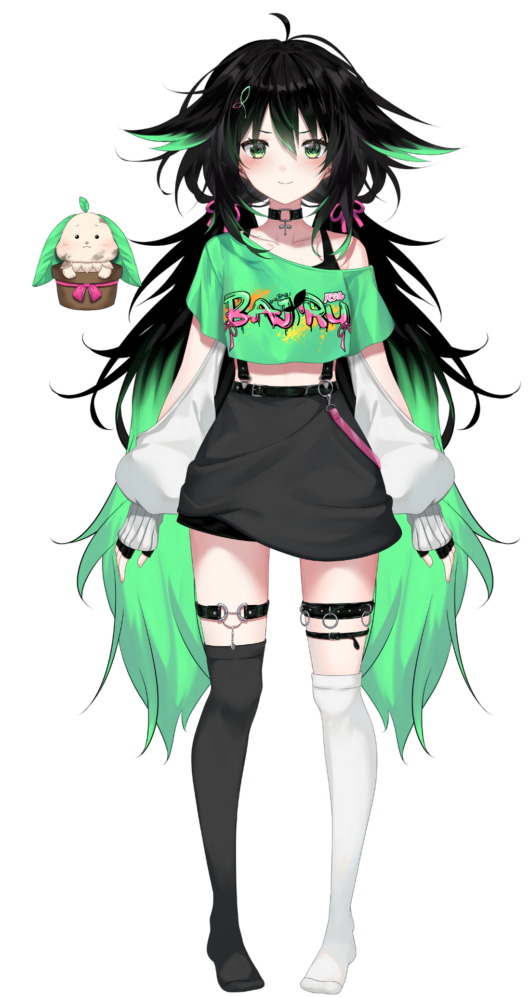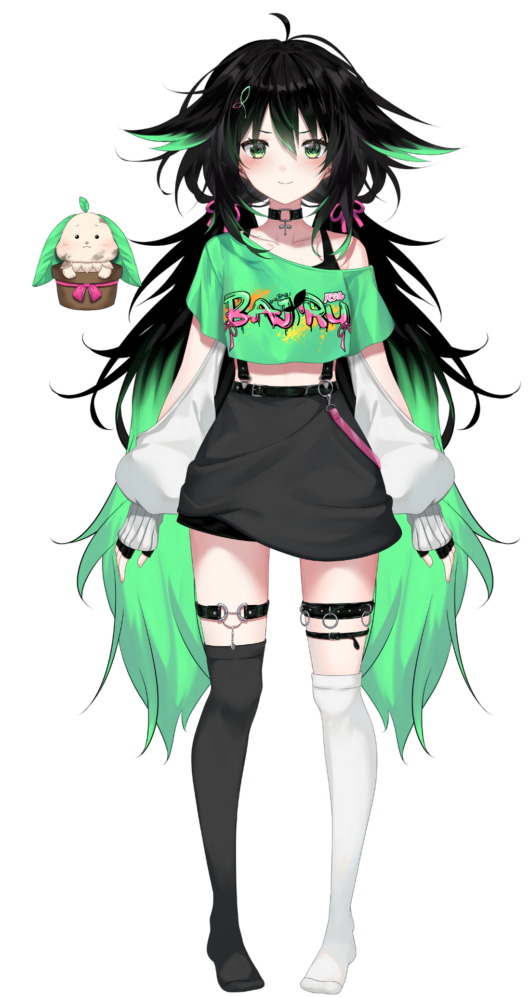 Bajiru/バジル
Bajiru
Bajiru
A solitary girl with wild black hair and mischievious green eyes.
Baji struggles to communicate, and often spends her time in her room with plants.
Despite her bad luck, she wishes to make more friends! She is easily excitable and can become very loud and chaotic while playing online.
Despite that, she is a very kind and moral person and is always true to her heart!


Likes
Pickled Ginger (ガリ), Romance/Isekai Anime, Plants
Dislikes
Alcohol, Loud Noises
Abilities / Skills
Music, Songwriting, Art
Languages
English, Beginner Japanese
Catch phrases
バジ-バジ! / Baji-Baji !
Hina Malina/ヒナ・マリナ

Hina Malina

Nijiiro Miyu/虹色 みゆ

Nijiiro Miyu

Chāmingu Duroppu/チャーミングドロップ

Chāmingu Duroppu